COVID-19 has impacted Australian sport at all levels of our community
Since the beginning of the pandemic, the Australian Sports Foundation has conducted research into the impact of COVID-19 on sport in Australia. In our reports, we have identified challenges for community clubs struggling to stay afloat, the impact on our most successful athletes and for everyday Australians finding it difficult to stay involved in sport.
DOWNLOAD THE FULL REPORT
IMPACT OF COVID-19 ON COMMUNITY SPORT - September 2021 - update
With the ongoing fight against COVID-19, we checked in with community sport clubs in June 2021 to see how they were faring.
The survey showed that many clubs' fears from 2020 had come to fruit, and that COVID-19 was exceptionally damaging to community sport. Clubs struggled financially, lost participants and found it difficult to find volunteers.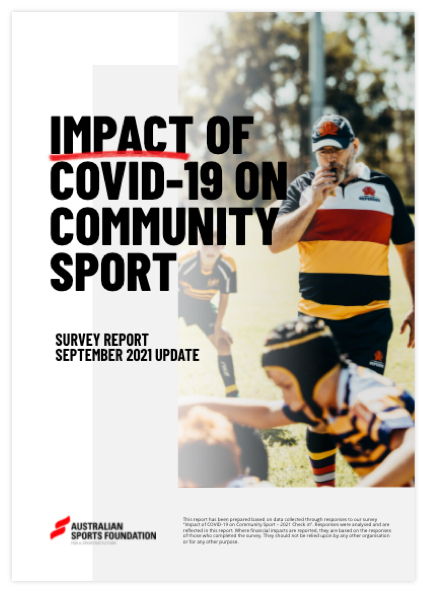 IMPACT OF COVID-19 ON AUSTRALIAN ATHLETES - May 2021
In November and December 2020, with travel restrictions, lockdowns, postponed and cancelled competitions, financial uncertainty and health implications due to COVID-19 we sought to understand the impact the global pandemic has had on our athletes.
We created a short survey to understand the financial, mental and physical impacts on athletes and the support needed to assist. The survey results showed that Australian athletes are underfunded, have limited financial security, and rely on their families or outside employment to survive.
DOWNLOAD THE FULL REPORT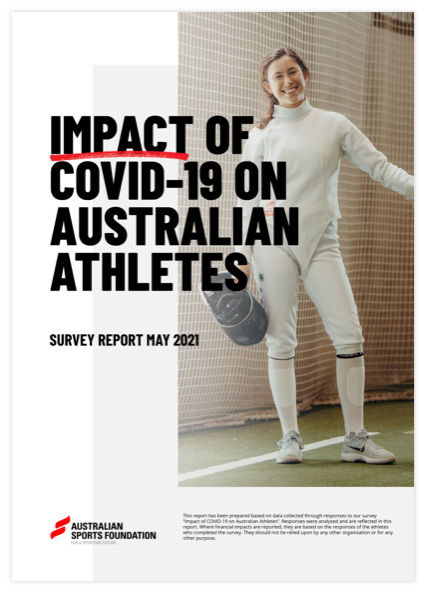 IMPACT OF COVID-19 ON COMMUNITY SPORT
- July 2020
In May and June 2020, at the height of the COVID-19 pandemic in Australia, we created a survey to understand the impact on clubs and the funding they needed to recover.
The survey results showed that community sports clubs are at a crisis point and thousands need urgent and co-ordinated financial support to survive..
DOWNLOAD THE FULL REPORT